One way to attack a substitution cipher is to guess what part of the plain text solution might be, "plugging" it into where you think it might fit in the cipher text, and then seeing if you can get more of the solution to appear in the rest of the cipher text. Known as a "crib", this type of attack can be useful if you get lucky and pick the right text.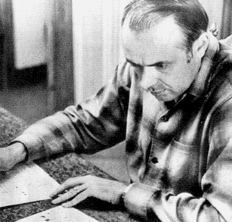 Donald Harden, along with his wife, solved the 408-character cipher within a week after seeing it. (Image courtesy of zodiackiller.com)
With skill and determination, Donald Harden and his wife got lucky. Their intuition that the killer used the words "I" and "killing" in the plaintext solution, combined with the fact that "L" is the most commonly doubled letter in English, led to their success in solving the first cryptogram sent by the Zodiac killer.

Even with only the small phrase "I LIKE KILLING" used as a crib, other easily solved pieces pop out of the puzzle.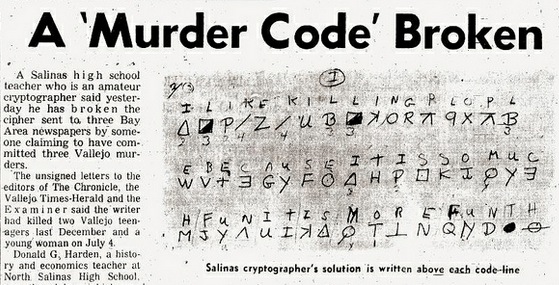 Fast forward over forty years. Luck continues to elude codebreakers who are still trying to unlock the remaining mysteries. Our tools have gotten faster and more sophisticated. There are still no definitive solutions to the remaining cryptograms, but we can use new tools to try out new ideas. (more…)